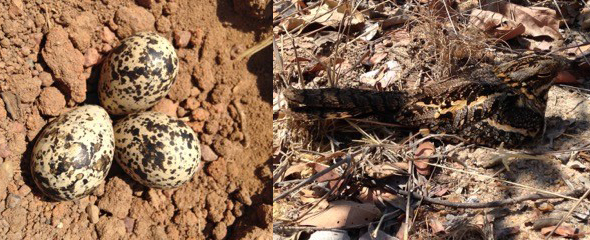 I am interested in understanding how organisms cope with the challenges that are posed by the environments that they inhabit and experience. These challenges may be biotic (e.g. variation in microbial exposure), abiotic (e.g. extremes of temperature), developmental (e.g. different growth conditions during early life), or behavioural (e.g. brood parasitism and egg rejection). My research seeks to understand the evolution of responses to this broad array of challenges, and to explain why there is often variation in the range of responses that individuals express. I try to take an integrative approach to addressing the questions that I investigate, meaning that my work covers aspects of physiology, ecology and behaviour (not necessarily in that order), and includes both field-based studies and, where appropriate, lab-based analyses.    
Current research topics include:
How do temperature and predation shape the behaviour and egg colouration of ground-nesting birds?

Immunity and growth in brood parasites and their hosts

Coevolution between lesser honeyguides and their hosts, black-collared barbets
Key Publications
Horrocks N.P.C., Hegemann A., Ostrowski S., Ndithia H., Shobrak M., Williams J.B., Matson K.D., Tieleman B.I. (2014) Environmental proxies of antigen exposure explain variation in immune investment better than indices of pace of life. Oecologia 177:281-290.
Horrocks N.P.C., Hine K., Hegemann A., Ndithia H.K., Shobrak M., Ostrowski S., Williams J.B., Matson K.D., Tieleman B.I. (2014) Are antimicrobial defences in bird eggs related to climatic conditions associated with risk of trans-shell infection? Frontiers Zool. 11: 49.
Schroeder, J., Dugdale H.L., Radersma R., et al. & Horrocks, N.P.C. (2013) Fewer invited talks by women in evolutionary biology: men accept invitations to speak more often than women. J. Evol. Biol. 26: 2063-2069.    
Horrocks N.P.C., Hegemann A., Matson K.D., Hine K., Jaquier S., Tinbergen, J.M., Shobrak M., Williams J.B., & Tieleman B.I. (2012) Immune indexes of larks from desert and temperate regions show weak associations with life history, but stronger links to environmental variation in microbial abundance. Physiol. Biochem. Zool. 85: 504-515. 
Full list of publications via Google Scholar