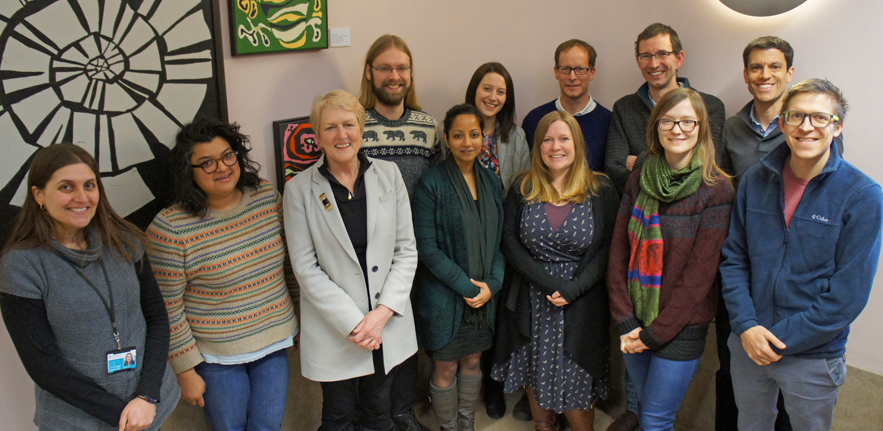 The Department welcomes staff and students from all over the world. We are proud of the diversity of our department in terms of their cultures and backgrounds, as much as their scientific expertise.
The Department expects all members of its community to treat each other with respect, courtesy and consideration at all times. The University of Cambridge's Dignity at Work policy statement explains this commitment and what action can be taken if its principles are not observed. 
We are working hard to support and recognize the achievements of both female and male staff, through adopting best practice in the workplace. For example, we recently held a series of surveys and workshops on our culture at work; we use specialist software to ensure that the language we use in recruitment is female-friendly; and we monitor the numbers of female presenters at seminars.
Our efforts in this area have been recognized with a Silver Athena SWAN award (2016) following on from our previous bronze award (2013). The Athena SWAN Charter awards are used throughout the HE sector as a rating of best practice in supporting women's careers in STEMM subjects.  Our 2016 submission can be read here: Silver Athena SWAN submission 2016
The Zoology Equalities and Wellbeing Committee, currently chaired by Dr Lynn Dicks, works on various areas around the issues of equality and diversity in the workplace. Recent areas of particular focus have been:
We will be more proactive in identifying and encouraging the best female applicants for senior academic staff vacancies.
We will give priority attention to improving appraisal and feedback mechanisms for staff in the Department.
We will increase awareness of support channels within the University and Department for staff affected by bullying or harassment.