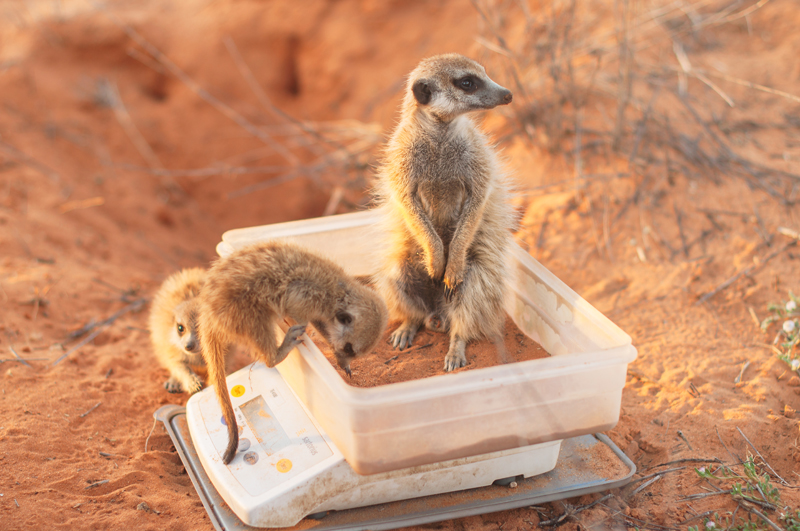 Many congratulations to Dr Dominic Cram, a Research Associate in our Large Animal Research Group, whose photograph Meerkat morning weights has won the "Ecology in Action" category of the British Ecological Society's "Capturing Ecology" photography competition.
The photograph was submitted along with the following description: "At the Kalahari Meerkat Project, wild meerkats are habituated to the presence of human observers, and are trained to climb onto electronic balances. Close observation of meerkats, and regular collection of weight data, allow researchers to investigate behaviour and growth in a natural ecological context."
The Kalahari Meerkat Project was created by Professor Tim Clutton-Brock over twenty years ago, and has followed the daily lives of thousands of wild meerkats. The resulting data have advanced our understanding of the evolution and development of cooperation in wild animal societies.
More of Cram's research, along with more wonderful photographs can be found on his website: http://domcram.weebly.com/