Tropical Field Course - Maliau Basin in Borneo 
Organiser:  Dr Ed Turner
Dates:  3 - 17 September 2019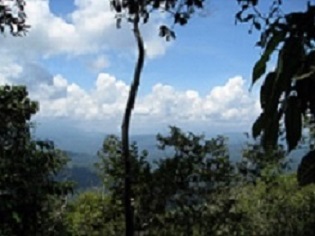 In September 2019, the Department will be running the second Part II field course in Sabah, Malaysia. Participants will carry out their own week-long research projects in primary forest, giving them the chance to experience and study some of the extraordinary biodiversity of tropical rainforests first hand. The course will also visit more disturbed forest areas and oil palm plantations, to understand the impacts of habitat change. Other highlights will be visits to ecotourism sites, to learn more about ongoing efforts to conserve species diversity in the region. In addition to our Part II students, several students from Universiti Malaysia Sabah will also be attending the course.
How to apply
The course will be open to students taking Part II Zoology and Plant Sciences, but there will be limited places available. The selection process will take into account student attendance on relevant courses in the earlier part of the Tripos, notably Part IB Ecology, Part IB Animal Biology and Part IA Evolution and Behaviour, and biological fieldwork experience from field courses or similar opportunities. 
The link to the online application form is available here.
The deadline for completed applications is 20 January 2019.
Cost
We are committed to ensure that no student is deterred from taking the course for financial reasons. We have obtained some limited funding to support the course courtesy of the GCGT Trust and are therefore aiming for a per-student cost of £600. In most cases your college should be able to contribute funds to cover part of these costs so please do get in touch with your Tutorial office. We will be able to provide some additional hardship support for exceptional cases.
Carbon offsetting
Costs would include carbon offsetting of flights. We will use a well-documented offset project which helps protect biodiversity as well as sequester carbon, and take advantage of this to teach the students about the principle involved.     

Last year's Panama Field Course
You can get a glimpse of the activities of the 2018 Panama field course via our Instagram account or by reading a student's account of the trip.