The following photographs were taken on a site visit on 1 May and show Professor Michael Akam, Tony Wilson (Kier) and John Woods (Estate Management).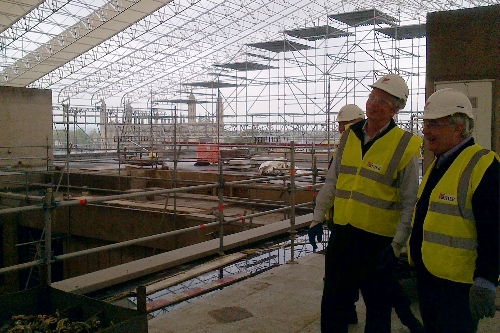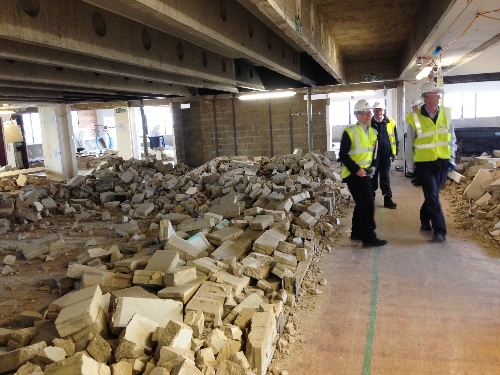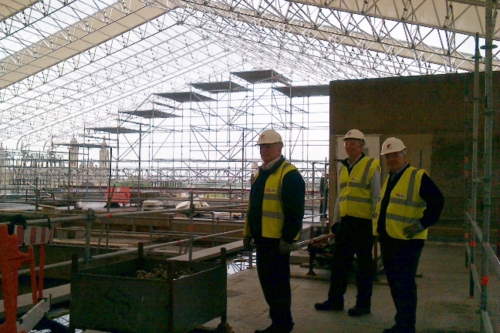 The top of the CCI atrium, projecting through the roof level, including the architect's sketch of the final design.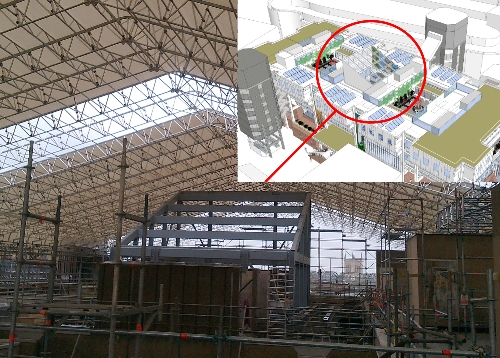 Michael Akam in his former lab.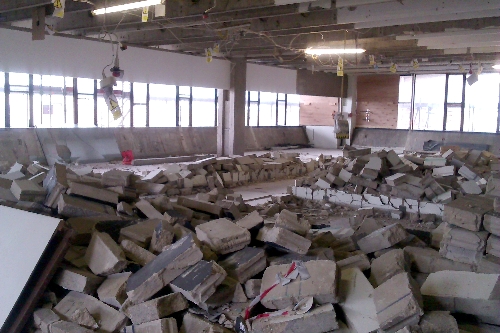 Work on the building is protected by a giant mobile roof, mounted on rollers.