One of our PhD students, Charlotte Payne, has recently written an article for the BBC and appeared on the BBC World Service programme "Crowd Science" discussing edible insects. In her BBC article she investigates communities around the world who already eat different insects and, crucially, what they taste like.  Cooked hornet larvae taste like sweet mussels whereas palm weevil larvae taste like a buttery pate.  So as Charlotte says they are not eaten "out of desperation but because they are there and they taste good". 
To find out more read Charlotte's article: Edible insects: Do insects actually taste any good?
The World Service programme, "Crowd Science", takes questions from people all around the world about life, Earth and the universe and puts them to researchers hunting for answers at the frontiers of knowledge.  The latest episode featured Charlotte and a colleague, Kahitouo Hien from Burkina Faso on the subject "Are crunchy caterpillars the food of the future?".  Questions included "If we eat insects what will happen to the rest of the food chain?" "How do you eat insects that can sting you?"
Find out the answers and much more on the World Service podcast: Are Crunchy Caterpillars the Food of the Future?
The image below shows the remains of the insects that were on offer at the Departmental Christmas Party in December 2017. Judging by the fact they are they are nearly empty, they were quite popular or at least Zoologists were willing to try them out!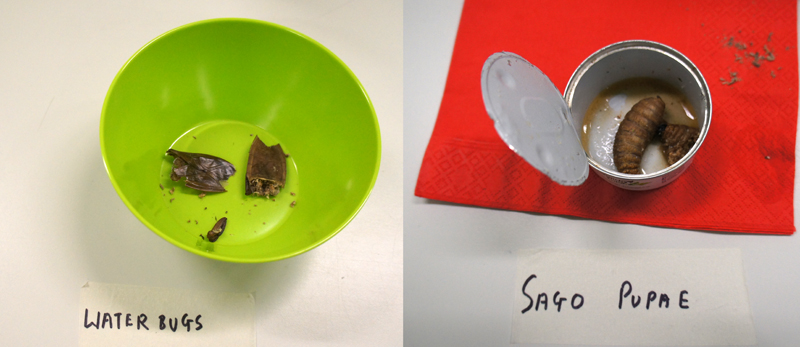 Charlotte is currently a third year PhD student, based in the Conservation Science group, working on "The economic, environmental and health impacts of harvesting edible caterpillars". She is supervised by Professor Andrew Balmford.