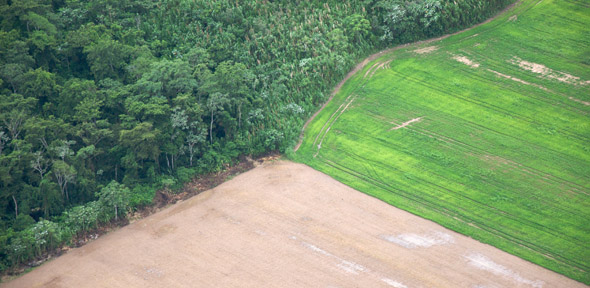 Research in the Conservation Science Group centres around two broad questions:
What are the key threats to wild nature?
What are the most promising actions for reversing its decline?
We address these questions by tackling a wide range of issues.
Current research topics include:
Reconciling biodiversity conservation and farming;
Improving conservation policy and practice through evidence-based decision-making;
Understanding the functioning of networks in ecological systems;
Improving conservation planning, such as identifying priorities for UK forestry or global mangroves;
Understanding drivers of change in global waterbirds;
Investigating the impacts of veterinary drugs and spent lead ammunition on bird populations;
Quantifying the costs and benefits of biodiversity conservation;
Testing the use of bioclimatic models for predicting changes in bird ranges and abundance.
Key Publications 
Balmford, A. 2012. Wild Hope: on the Frontlines of Conservation Success. University of Chicago Press.
Phalan, B., Green, R.E., Dicks, L.V., Dotta, G., Feniuk, C., Lamb, A., Strassburg, B.B.N., Williams, D.R., zu Ermgassen, E.K.H.J. & Balmford, A. 2016. How can higher-yielding farming help to spare nature? Science 351: 450–451.
Cuthbert, R.J., Taggart, M.A., Mohini, S., Sharma, A., Das, A., Kulkarni, M.D., Deori, P., Ranade, S., Shringarpure, R.N., Galligan, T.H. & Green, R.E. 2016. Continuing mortality of vultures in India associated with illegal veterinary use of diclofenac and a potential threat from nimesulide. Oryx 50: 104–112.
Pearce-Higgins, J.W. & Green, R.E. 2014. Birds and Climate Change: Impacts and Conservation Responses. Cambridge: Cambridge University Press.
Christie, A.P., Amano, T., Martin, P.A., Petrovan, S.O., Shackelford, G.E., Simmons, B.I., Smith, R.K., Williams, D.R., Wordley, C.F.R. and Sutherland, W.J. 2021. The challenge of biased evidence in conservation. Conservation Biology 35(1): 249-262. https://doi.org/10.1111/cobi.13577
Sutherland, W.J., Brotherton, P., Davies, Z., Ockendon, N., Pettorelli, N., & Vickery, J. (Eds.). (2020). Conservation Research, Policy and Practice. Cambridge: Cambridge University Press. doi:10.1017/9781108638210