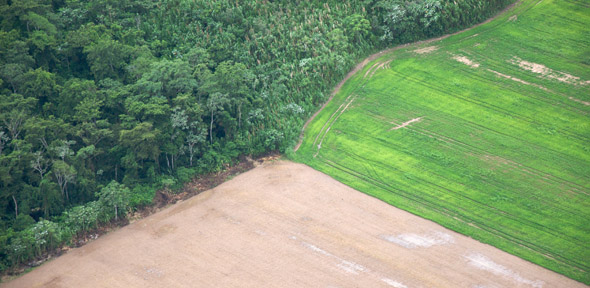 Conservation science applies scientific methods to the challenge of maintaining and restoring global biodiversity and ecosystem services. It aims to understand patterns of biodiversity and ecosystem change, pressures that are driving loss or degradation, and what the most effective and efficient responses are, at every scale from local land management to international convention.
Current research topics include:
Key Publications 
Balmford, A. 2021. Concentrating vs spreading our footprint: how to meet humanity's needs at least cost to nature. J. Zoology 315: 79-109. DOI:10.1111/jzo.12920
Christie, A.P., Amano, T., Martin, P.A., Petrovan, S.O., Shackelford, G.E., Simmons, B.I., Smith, R.K., Williams, D.R., Wordley, C.F.R. and Sutherland, W.J. 2021. The challenge of biased evidence in conservation. Conservation Biology 35(1): 249-262. https://doi.org/10.1111/cobi.13577
Sutherland, W.J., Brotherton, P., Davies, Z., Ockendon, N., Pettorelli, N., & Vickery, J. (Eds.). (2020). Conservation Research, Policy and Practice. Cambridge: Cambridge University Press. doi:10.1017/9781108638210
Phalan, B., Green, R.E., Dicks, L.V., Dotta, G., Feniuk, C., Lamb, A., Strassburg, B.B.N., Williams, D.R., zu Ermgassen, E.K.H.J. & Balmford, A. 2016. How can higher-yielding farming help to spare nature? Science 351: 450–451.
Cuthbert, R.J., Taggart, M.A., Mohini, S., Sharma, A., Das, A., Kulkarni, M.D., Deori, P., Ranade, S., Shringarpure, R.N., Galligan, T.H. & Green, R.E. 2016. Continuing mortality of vultures in India associated with illegal veterinary use of diclofenac and a potential threat from nimesulide. Oryx 50: 104–112.
Pearce-Higgins, J.W. & Green, R.E. 2014. Birds and Climate Change: Impacts and Conservation Responses. Cambridge: Cambridge University Press.
Balmford, A. 2012. Wild Hope: on the Frontlines of Conservation Success. University of Chicago Press.